Hum jaisy wafadaron ko khafa sooch k kerna
Gul shakh se bichray to kahin ka nai rehta
Tum khud ko meri zaat se juda sooch k kerna
k bar jo roothy to mana tm na sako gy
Be loss fakiron se jafa sooch k kerna
pachtao gy bohat hum se bicher k "Mohsin"
Ye ISHQ k sajdy hain kaza sooch k kerna
Kahin Miley Toh Usay Kehna
Kahin Miley Toh Usay Kehna
Fasal-e-Nafrat Gira Raha Hoon
Guzre Dino KO Bhula Raha Hoon
Woh Apnay Waday Se Phir Gaya Hai
Main Apnay Waday Nibha Raha Hoon
Kahin Miley Toh Usay Kehna
Na Dil Mein Koi Malal Rakhein
Hemesha Apna Khayal Rakhay
Woh Tamam gham apnay wo De De mujko
Tamam Khushiyaan Sambhaal Rakhay
Kahi milay toh usay yeh Kehna
main jo tanha Sawan bita chuka hon
guzare dino ko Bula chuka hon
Jo sholay bharkay thay khushiyoon kay
Ansuon se buja Chuka hon
guzry dinon ki
guzry dinon ki bhuli hui bat ki tarha
ankhon main jagta hai koi rat ki tarha
os se umeed thi k nabhaye ga sath
magar wo b badal gya mery halaat ki tarha
Jurm
zindagi jabar-e-musalsal ke tarha kate he
jaane kis jurm ke saaza kaate ab yaad nahi
Mere Surkh Surkh Aankhen!!
Mere Surkh Surkh Aankhen Tujhe Bata Rahi Hain
Phir Subha Kar Di Main Nay Tujhe Yaad Kartay Kartay
Teray Honay Par Bhi Khud Ko Tanha Samjhun!!
Teray Honay Par Bhi Khud Ko Tanha Samjhun
Main Bewafaa Hun Ya Tujh Ko Bewafaa Samjhun

Tere Bay-Rukhi Say Waqt To Guzar Gaya Hai Mera
Ye Khud-Darri Hai Ya Tere Anaa Samjhun

Teray Baad Kya Haal Huwa Hai Mera
Ye Tere Inayat Hai Ya Tere Saza Samjhun

Zakhum Detay Ho 0r Marham Bhi Lagatay Ho
Jaan Ye Tere Aadat Hai Ya Adaa Samjhun
Hum To Aaghaz-E-Muhabbat Main Hi Lutt Chukay
Hum To Aaghaz-E-Muhabbat Main Hi Lutt Chukay
Aur Log Kehtay Hain Kay Anjaam Buraa Hota Hai
Ek roz juda ho jaon ga
Ek roz juda ho jaon ga
Na jane kahan kho jaon ga
Tum lakh pukaro gay muj ko
Par lot k main na aon ga
Jab ghar say bahir galion k
Konon pe tanha behto gy
Jab atay jatay chehron main
Tum chehra mera na pao gy
Thak har k din k kamo say
Jab rat ko sony jao gy
Dekho gy jab phone ko
Pegham mara na pao gy
Tab yaad tumhain main aonga
Par lot k main na aonga
Ek roz ye rishta chootay ga
Dil itna zayada toty ga
Phir koi na ham sy rothe ga
Main na ankhein kholun ga
Tm sy kbi na bolun ga
Akhir us din tm ro do gy
Tm apna yaar kho do gy

Kisi roz tum ko bhe meri bohot yaad aai gee
Kisi roz tum ko bhe meri bohot yaad aai gee
mager us din bohot daer ho jai gee 

tum milna chaho gee mager mujh ko daikh na pao gee
tum dhoondo gee mujhe mager daikh na pao gee

tum tarpo gee meri yaad main or aansoo bahao gee
mujhe daikhe bina ik pal bhe na reh pao gee

meri yaad main tum gum sum ho jao gee
khud apni gali ka pata bhe bhool jao gee

mere tasauwur main tum aise kho jao gee
koi pukare ga tum meri hi bataen dohrao gee

or main door khara teri baychaini ko daekhta rahoon ga
or tum kuch pal ke liye mujh se khafa ho jao gee

or main teri bikhri zulfoon ko sunwaroon ga
or tum sharma kar mere gale se lag jao gee

or phir jab tum rooth kar kaheen door chali jao gee
us din me phir tum se yahee baat kahoon ga

kisi roz tum ko bhe meri bohot yaad aai gee
Us Nay bhi
Us Nay bhi Lout Kay Aany Main Umer Ganwa di,
Jis Ko So Baar kaha tha Shaam na Honay dena.!
meri zindagi tu firaq hai!!
mere zindagi tu firaq hai...woh azal sai dil mai makeen sahi.... woh nigah e shauq sai door hai... rag e jaaan sai laak qareeen sahi...hame jaaan dainai hai ik din..woh kisi tarha woh kahin sahi.... hamai aaap kaicheyain daar pr ju nahe koi ..tu hamai sahi.... sar toor hun, sar hashar hu, hamai intazar qabool hai...woh kabhi milai woh kahin milai woh kabhi sahi woh kahin sahi...na hu un pai ju mera bas nahe.... k ye ashqi hai hasu nahi... mai unhi ka ta mai unhin ka hun... woh merai nahe tu nahe sahi... ju howa faisla woh sunaeen usai hashr pai na uthaeeyyee.. ju karingai aaaap sitam wahan woh abhi sahi woh yahi sahi ..usai dhaiknai ki jo lu lagi tu aghwak dhaikh he laingain ham....woh hazar aaankh sai door hu woh hazar parda nasheen sahi
Tum
Mera Mamool To Tum Thy
Tumhi Sb Yad Rkhty Thy
Main Apne Dil Ki Sb Batein
Faqt Tum Se Hi Krta Tha
Tmhari B Ye Adat Thi

Tmhein To Yad Hi Hoga
Main Aksr Tum Ko Kehta Tha
"Abhi Is Zindagi K Sath Kitne Rog Hain Liptey
Mujhe Tm Se Muhabat Ki Zra Fursat Nhi Milti
Zra Wo Waqt Aane Do
Zra Fursat Mile Mujhko
Beitha Kr Samne Tumko
Tmhein G Bhar K Dekhon Gaa
Btaon Ga, Mujhe Tum Se Muhabat C Muhabat Hai

Mujhe Is Din Fursat Mili K Jb
Ye Bat Sun'nay Ko Nhi Tum Samne Mere
Meri Jaan! Tum Wahan Pr Ho
Jahan Se Laut Kr Wapis Kbhi Koi Nhi Aata

Tmhein Q Itni Jaldi Thi?
Mera Iqrar Sun Lety
Mera Izhar Sun Lety
K Ab Fursat Hi Fursat Hai
K Ab Mamool Mei Mere Faqt Tum Se Muhabat Hai

Magr Ye B Haqeeqat Hai K
Main Takheer Se Puhnchi
0r Tmhein Janey Ki Jaldi Thi
agar Hum Dost Hotay To
agar Hum Dost Hotay To
Karam Ki Inteha Kartay 

TumhenPalkon Pey Rakhtay Hum
Tumhen Dill main Basatay Hum 

agar Tum Rooth Jaatay To
Tumhen Kitna Manatey Hum 

Jo Milney Tum Nahi aatey
To aa kar Khud Tumhain miltey

Tumhari Laghzishon Ko Bhi
Hansi main Hum Uraa Detay 

agr apni Khata Hoti
To Khud Ko Bhi Saza Daitey 

mgr Ye Sab Jabhi Hota
agr Hum Dost Hotey To

* mgr itna hee Jana Hay
K Tum Ney aaj Tak Hum Ko
Paraya Keh Kar Jana Hay
Kabhi Hamdam Naa mana Hay
agar ham dost hotay to
Hum jo toote to is tarah toote
Hum jo toote to is tarah toote

jaise hathon se girr k pathar par

koi shafaaf aaiina toote

jaise palkon se toot tha aansoo

jaise seene main ik kamaan toote

jaise umeed ki nazuk daali

barg mosam main na gahaan toote

jaise aankhon main khwab ki doori

waqt e takmeel se ulajh jaye

jaise pairon tale zameen nikle

jaise sar par yeh asmaan toote

jaise ik shaakh pe bharosa kia

is pe jitne thay aashiyaan toote

jaise wehshat se hosh aa jaye

jaise ta dair main dheyaan toote

ab jo raiza howay to sochte hain

kis nay dekha tha tootna apna

hum jo toote to raayegaan toote
Aik aansu meri palkon pe numanyan hi sahi
Aik aansu meri palkon pe numanyan hi sahi
Laog kehtay hain charaghaan to charaghaan hi sahi
Hum ne har daor mein raaton se baghawat ki thi
Aaj pabandi-e-aaien shabistaan hi sahi
Phool
Phool Shaak Se Bichre To Kaheen Ka Nahi Rehta "Faraz"
Tum Khud Ko Juda Meri Zaat Se Soch K Karna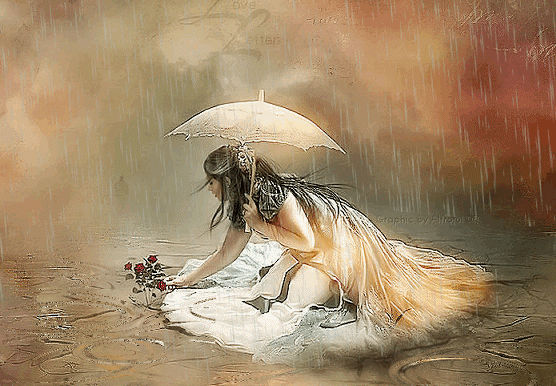 Meri taqdeer
Meri taqdeer mein phoolon ka tassawur bhe mahal
Koi gulshan bakaf-o-khuld badamaan hi sahi
Mujh pe jo beet gai beet gai beet gai
Meri hasrat teray chehray se numayan hi sahi
Mar.ghaton per nai bunyaad-e-makan rakhain gai
Kar-e-tehzeeb Raqeeb-e-ser-o-samaan hi sahi
Kitni Aankhain huien be nar tujhay kiya maloom
Kar-e-nazarah teri bazm mein asaan hi sahi
Jabr Ke Zulm Laye huway san.natay mein
Koi shorsh koi halchal koi toofaan hi sahi
Yeah bhe kya kam hai ke hum chonktay hain jagtay hain
Zindegi silsila-e-khuwaab perishaan hi sahi
Bhairriyon ko nah yeah tareekh khula choray gi
Bhairriye asmat-e-aadam ke nigehbaan hi sahi
Zulm har rang mein pehchaan liya jaye ga
Tera daman hi sahi mera girebaan hi sah
DIL Behyl jaye
Chalo Dhoondta hoon koi Aesi waja k DIL Behyl jaye
 Agr Phir bhi na Sambhl paya tu Kya lout Aao gy TUM...???
Kahan ho tum
Kahan Ho Tum Chale Aao Mohabbat Ka Taqaza Hai
Gam-E-Duniya Se Ghabra Ke Tumhe Dil Ne Pukara Hai

Tumhari Berukhi Ek Din Hamari Jaan Le Legi
Kasam Tumko Zara Socho Ke Dastoor-E-Wafa Kya Hai

Na Jane Kis Liye Duniya Ki Nazrein Phir Gayi Humse
Tumhe Dekha Tumhe Chaha Qasoor Iske Siwa Kya Hai

Na Hai Fariyaad Honthon Pe Na Aankhon Mein Koi Aansu
Zamane Se Mila Jo Gham Use Giton Mein Dhala Hai
Zindagi
Zindagi Hay So Guzar Rahi He Warna
Humen Guzre To Zamane Huway
 Na us ko khabar hoi
 Na us ko khabar hoi
Na zamana smj saka
Hum chupky chupky us
Pe kae baar mar gaye
ae chand ki kirno jao na
ae chand ki kirno jao na
tm us ko cho kr ao na
woh kab kab kia kia krta he
woh jagta he ya sota he
woh ks se btn krta he
woh sham ko keisa kgta he
woh rat ko keisa dikhta he
jab soye keisa lgta he
jab jage keisa dikhta he
tm chupke chupke jao na
tm us ko cho kr ao na
hm us k bina adhore hn
aur jeena mushkil lgta he
tm kan mei us k keh dena
koi yad bht usye krta he
ae chand ki kirno jao na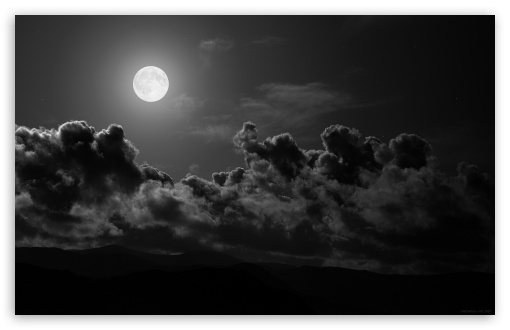 Umeed-e-wafa
Phir usi Shakhs sy Umeed-e-wafa
Ae Dil, Tujhy izaat Rass nhe
Teri Nazar 
Teri Nazar Men Itni Kashish Na Thi K Mujy Ko
Gira Deti
Ye To Ehtram-E-Mohabat Tha K Khud Ko Juka
Diya
Mujhy jeenay ki umeed dobara day do
Mujhy jeenay ki umeed dobara day do
Meri doobti kashti ki kinara dy do

Main dard k sahil pay tanha khara hun
Phir aa k apni baahon ka sahara day do

Tera daaman to bhara hay sitaron say
Mujhy sadqay may ik sitara day do

Mery aangan my aj andhera ha bohat
Meri dehleez ko phir apna nazara dy do

Chund lamhy tujhy dekhnay ki hasrat hay bas
My nay kab kaha waqt apna mujhy sara day do
Ab kia likhain hm kaghaz par
Ab kia likhain hm kaghaz par
Ab likhne ko kia baki ha

ik dil tha so wo toot gya
ab tootne ko kia baki hay

ik shakhs ko hm ne chaha tha
ik rait pr naksh banaya tha

wo naksh kahan ab baki ha
ab kia likhain hm kaghaz par
ab likhne ko kia baki ha

wo jin ko ham apni nazmo ka
unwan bnaya krte thay

lafzon ka banaa kar taj mahal
kaghaz par sajaya kerte the

wo shakhs jo hum ko chorr gya
sab rishton se mun mor gaya


Tum roth jao mujhse, Aisa kabhi na kerna
Tum roth jao mujhse, Aisa kabhi na kerna
Main ik nazar ko tarsoon, Aisa kabhi na kerna

Main poch poch haron, so so sawal kar k
Tum kuch jawab na do, Aisa kabhi na kerna

Main kisi roz tum ko sada dun
Aur tum na aao, aisa kabhi na karna

Tum chaley jao jab bhi to dekhon tumhara rasta
Tum loat k na aao, Aisa kabhi na karna
Kal halki halki barish thi
Kal halki halki barish thi
kal sard hawa ka raqs bhi tha
Kal phool bhi nikhray nikhray the
Kal un main app ka aqs bhi tha
kal badal gehray kaale the
Kal chand pe laakhon pehre the
Kuch tukry app ki yaadon ke
Bari dair se dil main thehre the
Kal yaadien uljhi uljhi thien
Aur kal tak yeh na suljhi thien
Kal yaad buhat tum aye the
Kal yaad buhat tum aye the
Raaz-e-dil
Raaz-e-dil na sunana kisi ko SAGAR
Dunya mein sab humraz badal jatey hen

Kisi k bicharne se koi mar nhi jata
Haan magar jeenay k andaz badal jatey hen
Tanha
Tanha thi aur
Hamesha se tanha hai zindagi
Hai naam zindagi ka
Magar kya hai zindagi
Yahan phool aarzouon k
Khilty naheen kabhi
Bichreen jo aik bar
woh milty naheen kabi
Sunsaan rastoon ka
Tamasha hai zindagi
Har shama k naseeb main hai
Dard k dhunwaan
Har phool ki hansi main
Chupa hay gham-e- khizaan
Yeh sab haseen khawaab hain
Sholah hai zindagi
Suraj ko aansouwon k
Samandar main phaink doun
Jo mera bas chaly to
Sitaron ko nooch loun
Joothe hain sab chirag
Andhera hai zindagi

naqsh yadon ka mitaati he to ro parti he
naqsh yadon ka mitaati he to ro parti he
wo mera khatt jo jalati he to ro parti he

khoon dikhta hey mery marty hoye sapno ka
khuwab ankhon main basati he to ro parti he

log poochty hen jo gehri udaasi ka sabab
baat logon se chupaati he to ro parti he

yaad karti he mujhy toot kar us lumhy
shaam chehra jo dikhaati he to ro parti he

woh bary zubt bhary hosly wali larki
ghum ko tahreer banati he to ro parti he
Koi Waqt Purana Yaad Aya
Koi Waqt Purana Yaad Aya
Koi Daur Suhana Yaad Aya

Aur Chalk Say In Dewaron Pr
Kuch Likh Kr Jana Yaad Aya

Tera Milna Neem Ke Chaoon Mai
Aur Sar Rakh Dena Kandhay Pr

Mera Yeh Kehna Koi Dekh Na Lay
Tera Wo Ghabrana Yaad Aya

Kabi Aisay Bi Tu Hota Tha
Mai Tum Say Milnay Jati Thi

Jb Wapis Anay Lgti Thi
Tera Hath Helana Yad Aya

Wo Waqt Gya Lmhay Beetay
Ab Hr Janib Tanhai Hai

Wo Ek Hai Manzar Ankhon Mai
Tera Choor K Jana Yaad Aya
Sab se chupa kar dard jo woh muskura diya
Sab se chupa kar dard jo woh muskura diya
us ki hansi ne to aaj mujhe rula diya

lehje se uth raha tha har ik dard ka dhuaan
chehra bata raha tha k kuch ganwa diya

aawaz mein thayrao tha aankhoon mein nami thi
or keh raha tha k mein ne sab kuch bhula diya

jane kya us ko logon sey thein shikayatein
tanhaiyon ke daish mein khud ko basa diya

khud bhi woh hum sey bichar kar adhura sa ho gaya
mujh ko bhi itne logon mein tanha bana diya
Andesha
Juda hone ka andesha' juda honE se pehle tha
Wo mujh se intehai khush' khAfa hone se pehle tha

Junoon ka doar guzra to mujhe b bhool betha wo
Namaz-e-ishq tha lekin, qaza hone se pehle tha

Main kese soch sakta tha mujhy wo chor jayega
Bohat hi ba'wafa wo bewafa hone se pehle tha
Roye Hain Buhat Tab Zara Qaraar Mila Hai
Roye Hain Buhat Tab Zara Qaraar Mila Hai
Is Jahan Mein kise Bhala Sacha Pyaar Mila Hai

Guzar rahi hai zindagi Imtehan ke daur se
Ek khatam Hua Toh Dusra Tayar Mila Hai

Mere Damaan ko khushiyo ka nahi Malaal
Gham ka khazana jo isko beshumar mila hai

Woh kamnasib hai jinhe mehboob mil gaya
Mein khushnasib hun mujhe Intezar mila hai