Door Lock Operated with Smartphone - Keyless Smart Lock
Keyless Smart Lock Operated with Smartphone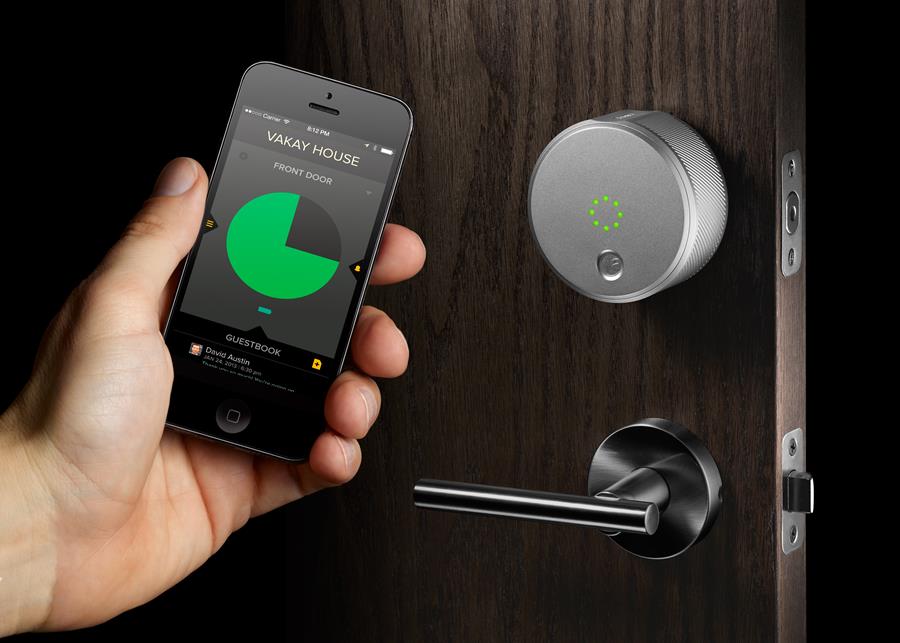 August is the new smart lock that automatically operated with your smartphone and intuitive iOS and Android mobile app, August will allow you to send a virtual key to anyone you choose to invite to your home. It is made from anodized aluminum, which is reportedly durable. The lock is activated and controlled through a mobile app and online access. It works in collaboration with the existing lock and is battery-operated. According to the firm, the installing process of August takes only 10 minutes. 

Designers also claim that this lock comes with deadbolt adapters and faceplates that can be used with about 90% of locks currently available in the US market. It can work with any smartphone that has Bluetooth, however, the apps only work on iOS and Android. The locking technology being used basically issues encrypted codes that are unique for registered devices or the invited devices and restricts the copying of codes. 

August can be opened by enabling the phone's Bluetooth and then selecting the particular address from the app. The lock will then scan, takes a few seconds, and upon confirmation shall open the door. A doorbell sound lets the homeowners know when someone enters the house. Owners can also make use of the keys if they forgot the smartphone in order to save batteries. No need to panic, though, because the gadget emails the owners when its batteries require a replacement. 

August keeps logs of when particular users enter and leave the house. This means that the owners can know how long the maid in the house worked for. Home owners can revoke the access of others whenever they feel the need. The lock closes automatically after 10 seconds and secures the door. It costs $249.