Assalam-o-Alaikum
Bachaaaaz Bachooongraaazzzz..!!!
Let's wish a veryyyyyyyy hippyyy happyyy Birthday to the mooossttt Handsome guy on Ning ..............
JUSTE 
Jo Dps Girls waali lagatay 


MANY MANYYYYYYYYY
HAPPY
RETURNZ
OV
THE DAYYYY.....
MAY YOU LIVE LOOOOOOOOOOOOONG... !!!!
yaaaayyyyyyyyyyyy... Its party time 
Trouble is coming to the city because it's you're birthday and we are going to celebrate a night on the town like there's no tomorrow! Have a happy and fun-filled birthday, buddy!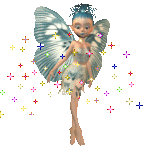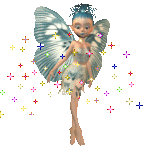 Good friends are hard to find
but
now that I have found you
I'm not letting go of the wonderful friendship we have.
Today on your birthday I want to prove how happy I am to have you in my life.


























I probably don't tell you often enough,
but
I treasure our friendship.
Friends like you make every day special!
Wishing you happiness today,
tomorrow,
and
always! 
I'm so lucky to have 
A special friend like you, 
May all your B'day hopes 
And wishes come true! 


It has been said that real friends 
Are very hard to find. 
The ones that stay when times are tough 
A real friend - the lasting kind. 
As I travel through this life, 
I know one thing is true. 
I will never find a better friend 
Than I have found in YOU!
Happy B'day to a special friend! 


I hope your birthday
Is a happy one, 
And filled with surprises, 
Pleasure and fun!
STAY HAPPY 
AND 
HAVE A BLAST 
WITH LOVE & DUAS ,
DEE