Kaisy hain Ap SAb..
Umeed karta hun k Ap SAb Khairyat Se Hon Gy.
Aj Hamari Aik Pyarai C Dost ki Birthday hai..
Let's wish a very very happy birthday to our beloved 
Måny Månyyy Håppy Return's Of the day





 


Smile inside,
Glow outside,
Happiness won't 

hide

,
Cause God will be your guide.
So forget the past,
Cause the pain won't last,
Another year is cast,
Enjoy it as you must.
Joy is what I wish for you,
Success in everything you do,
Hope all your 

dreams come true

,
And luck may not leave you.
Be happy on this day,
And may you 

find love

 someday,
But on this very special day,


Happy Birthday

! Is all wanna say…


Pal Bhar Ki Bhi Tanhai Ap Ko Naseeb Na Ho
Koi Bhi Gham Kabhi Ap K Qareeb Na Ho
"RUB" Ap Ki Zindagi Me Itni Khushiyan Dy..
K Ap Sy Bardh Kar Koi Khush Naseeb Na Ho...
.....Ameen...
May the day bring you as
much beauty as a garden full
of pink roses in bloom,
and inspire hope for tomorrow.

Wishing u..
A great Life
Wid no worries….
No bad moods…
And
Happiness
always
***HAPPY BIRTHDAY***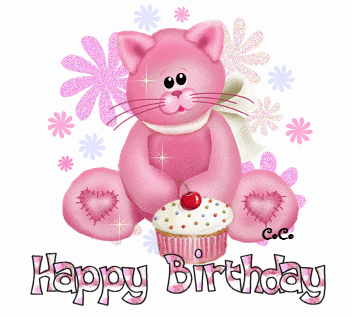 May Everything Happy
And Everything Bright
Be Yours On Your Birthday
From Morning Till Night.
And Then Through The Year
May The Same Thing Hold True
So That Each Day Is Filled
With Life's Best Things For You!
Wishing you a birthday that's a very special day–
a day full of smiles and laughter and fun,
a day for enjoying all of life's little pleasures,
a day for enjoying yourself…
and most of all wishing that this very special day
is only the beginning of a very beautiful year!!!
Happy Birthday!!!
HOWEVER YOU DECIDE TO SPEND
THIS VERY SPECIAL DAY,
HERES HOPING
IT TURNS OUT TO BE
JUST RIGHT IN EVERY WAY !
H A P P Y B I R T H D A Y 2 UUU