1. Excellent Skin Cleanser:
Strawberry has great cleansing properties. Strawberry extracts are often used as an ingredient in skin cleansers, face washes, refreshing bubble baths and rejuvenating facemasks as they contain vitamin C, salicylic acid, antioxidants and exfoliants. Salicylic acid removes dead cells from the face while tightening the pores. Ellagic acid being an antioxidant combats skin damage to maintain its youth and freshness. Thus, strawberries remove impurities and soften the skin as well as soothe allergies and other irritants and provide protection against pollution.
2. Improves Complexion:
Strawberry juice has skin lightening properties. It is effective in removing age spots and freckles. You can squeeze the fruit to extract its juice and place it in a small cup. Apply the juice all over your face with a cotton ball and rinse off with lukewarm water after 10 to 15 minutes to get a glowing complexion.
3. Skin Toner:
Strawberry can be used as a skin toner. Grind the strawberries to extract the juice. Mix two teaspoons of strawberry juice with 50 ml of rose water and refrigerate it. You can apply it instead of your regular skin toner to achieve wrinkle free, blemish free and younger looking skin. This juice can be stored up to 10 days.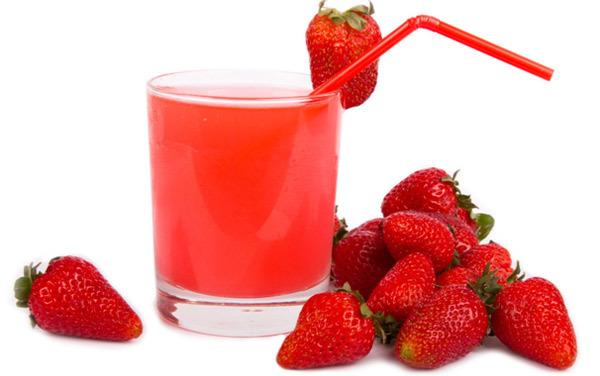 4. Protection from Ultraviolet Radiation:
Strawberry contains ellagic acid which, when applied topically protects the skin against the sun's harmful ultraviolet rays, which are primarily responsible for skin ageing
Source : Mail