Dear Friends,
On this great occasion of our beloved Prophet Mohammed (A.S.) birthday, here is Khiraj-e-aqeedat.
بلغ العلا بكماله Balaghal-'ula bi-kamaali-hi
كشف الدجا بجماله Kashafad-duja bi-jamaali-hi
حسنت جميع خصاله Hasunat jamee'u khisaali-hi
صلوا عليه وآله Sallu 'alai-hi wa aalihi
English Translation:
He attained exaltation by his perfection.
He dispelled darkness by his beauty.
Beauteous are all his qualities,
Benediction be on him and on his family.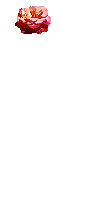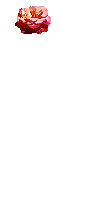 Birth Anniversary of the Last Messenger of Allah, Holy Prophet Muhammad (S.A.W.) AND 6th Imam Jaffer as-Sadiq (A.S.)
17th Rabi 'Al Awwal
Our heartiest greetings and felicitations to our Living Imam (A.J) and all the Muslims and followers of Ahlul-Bayt (a.s) on this auspicious occasion of  the birth of Prophet Muhammad Mustafa (SAWW) & Imam Jaffer as- Sadiq (AS)
May I take this opportunity to wish you, 
your family, friends and loved ones, 
A Happiness Of Joy and Blessing occasion on the birth of Prophet Muhammad (saww) & Imam Jaffer as- Sadiq (AS)
  

17th Rabi al-Awwal Id Milad un-Nabi(S.A.W.S) And the Birthday Anniversary of Imam Jafar al-Sadiq (A.S.)

Hadrat Muhammad Mustafa (S.A.W.S), known as Sadiq(the Truthful) and Amin(the Trusted) from his youth and was sent as "The Mercy for this World and the Hereafter" and the "Last Messenger of God Almighty and the Seal of the Prophethood" was born at Makkah on 17th Rabi al-Awwal in the Year of Elephant (Aam ul-Feel)[corresponding to 570 C.E.].

Imam Jafar al-Sadiq(A.S) the Sixth Holy Imam of the Shi'ites and the "Founder of the First Grand Islamic University" was born in the holy city of Madinah on 17th Rabi al-Awwal 83 A.H.. In this grand university founded by Imam Jafar al-Sadiq(A.S.) in the holy city of Madinah the Holy Imam(A.S.) taught various branches of sciences and more than four thousand students were attracted towards him from far-off places. Imam Jafar al-Sadiq(A.S.) strengthened the foundations of Islamic Jurisprudence and he is also considered as "The Founder of the Imamia School of Jurisprudence".

On the auspicious, happy and joyous occasion of Id Milad un-Nabi(S.A.W.S) and the Birthday Anniversary of Imam Jafar al-Sadiq(A.S.) we extend our Happy and Heartiest Greetings and Felicitations to the 1800 millions strong Muslim Ummah in the world.
17th Rabi Awwal, a Historic Day
At the dawn of Friday, 17th Rabi Awwal, in 530 A.D.) a child born whose birth was announced in the divine Books (Old and New testaments). Muhammad ibn Abdullah is the last great prophet (who has divine book), and the mercy for the inhabitants of the world, whom the exalted God granted to mankind, and forever his light brightened the world.
Eighty-three years after Hijrat, on 17th Rabi Awal, a child from holy prophet's progeny born, who was entitled as Sadiq- Ale- Muhammad. His knowledge and information, in all sciences, was so extensive that in all debates, with other scholars, his presentation was brilliant. Historians have narrated that Imam Sadiq (A.S.) had 4000 students. In his time, Fiqh (religious jurisprudence) and Islamic teachings flourished. It was also the age of progress of tradition manifestation and appearance of the important Islamic philosophies.
The Holy Prophet of Islam(S.A.W.) says, "The ways which guide my followers toward paradise are virtues, and good behavior." (Kafi, Vol 2, P.100)
Imam Sadiq (A.S.) says, "To the exalted God, the best acts of the good servant are to make pious man happy, to feed him, to remove his grief, and to pay for his debt." (Kafi, Vol 2, P.199)
The Holy Prophet of Islam (S.A.W.) and his infallible and innocent family are the best symbols for mankind. We conclude from two above traditions that virtues and good behavior are two characters that attract God and servant's satisfactions, and finally will lead to paradise.
It is a duty for every Muslim, to take care of not only his faithful brothers and sisters, but also all the fellow- creatures in different respects, and to solve their problems as mush as possible.
Short Maxims of Imam As-Sadiq(A.S.)
1- He who treats people kindly will be accepted as arbiter. 
2- To trust everybody in times of injustice and cheating is disability. 
3- If problems are added to each other, they will give birth of relief. 
4- To recognize the actuality of your friend, you should enrage him. If he keeps up his friendship, he is true friend lest, he is false. 
5- Do not appreciate one's affection before you enrage him three times. 
6- Do not trust your friend perfectly, because the knockdown of the trustful is incurable. 
7- Islam is a definite rank. Faith is one rank higher than Islam. Conviction is one rank higher than faith. People have been given a rank lower than conviction. 
8- To remove a mountain is easier than removing faith. 
9- Faith is in heart and conviction is a number of inspirations. 
10- The desire for the worldly pleasures causes grief and sadness. Abstinence from the worldly pleasures brings about the rest of both heart and body. 
11- Life is to rent a house and buy bread. 
12- He who gains oppresson is not gaining welfare. He who mistreats people should not complain when people mistreat him. 
13- In homelands, exchanging visits is the means of association. In travel, correspondence is the means of association. 
14- A believer is not perfectly virtuous unless he enjoys three characters-- knowledgeability of the religious affairs, moderation in living, and steadfastness against misfortunes.







Sana Sunny