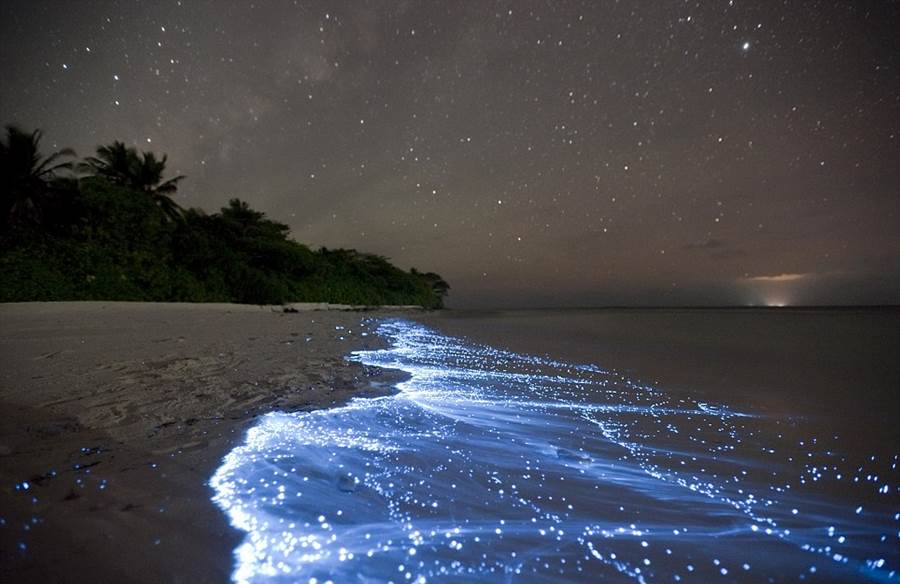 In Maldives, there is a beach which looks like sky on the face of Earth. The beach has numerous blue particles which glow. These glowing things known as bioluminescent phytoplankton have imparted the look of a starry sky to this beach and the end result looks beautiful.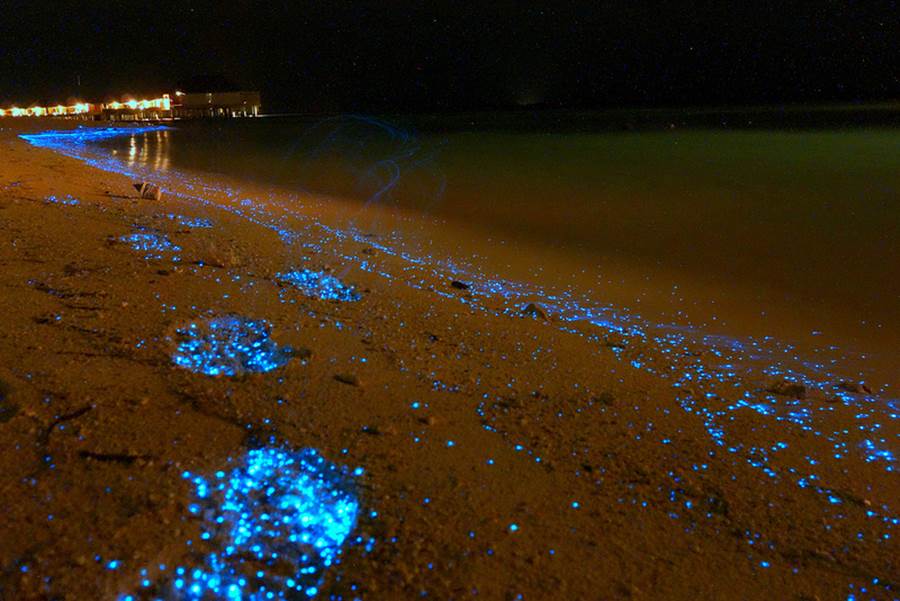 These particles light up when the waves make contact with beach and they are moved around. However, that is not the only way they glow; a little bit of pressure would do it too such as you walking down the beach. Imagine a trail lit due to these awesome particles that follow your footsteps.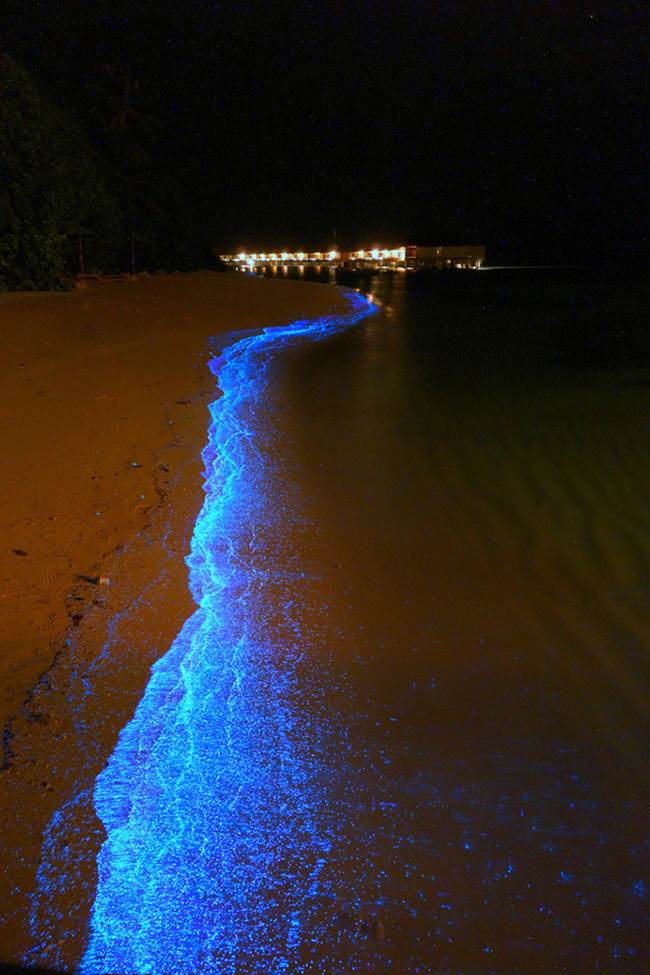 Any of you who are planning a vacation, we strongly suggest you to visit this beach since that would be an experience out of this world!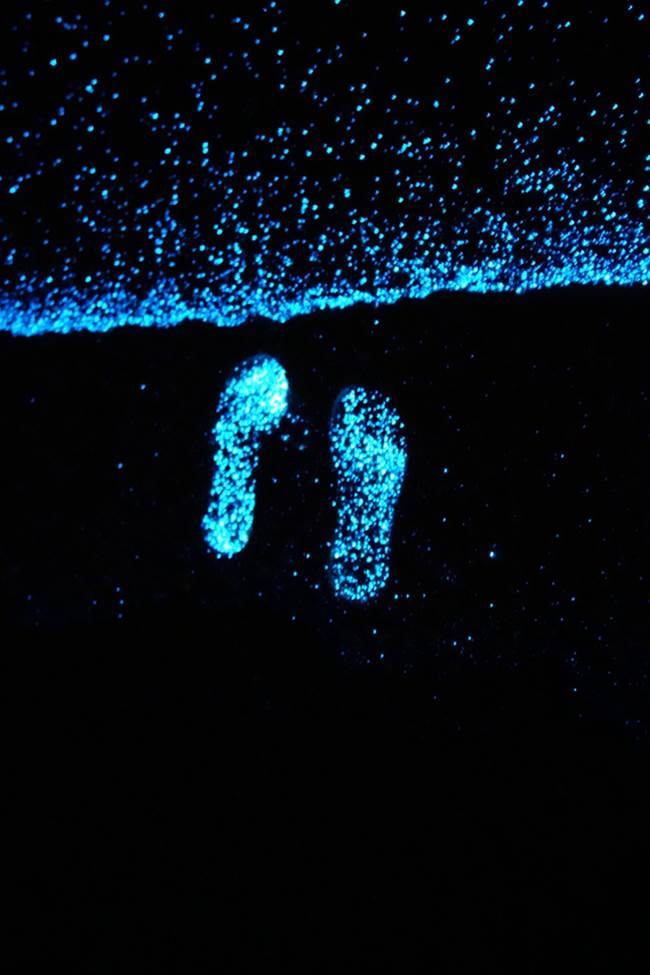 Source: Gmail