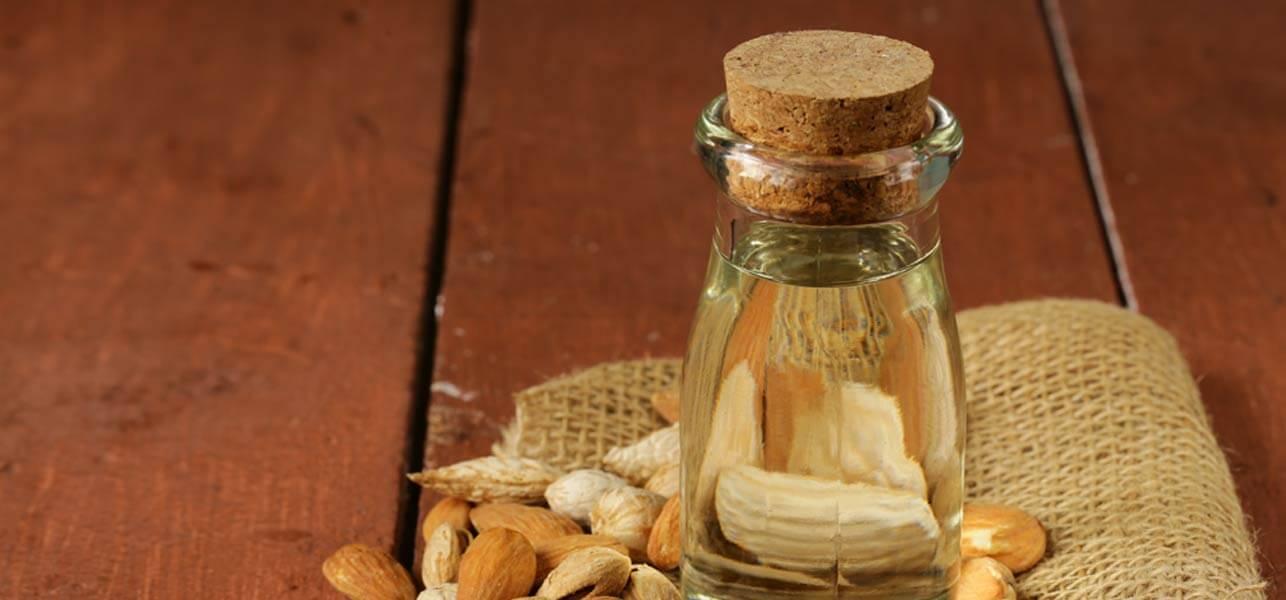 There is no shortcut to long lustrous tresses. We've all grown up listening to stories from our mothers and grandmothers that overnight oiling of hair is one of the best solutions for all hair problems. Though it may not be the same with those with severe hair fall, however overnight oiling of hair does make a huge difference by imparting strength and shine to your hair.
There are many oils which are beneficial for hair, but it is not always the best to buy expensive and branded products for your hair. Sometimes, even natural ingredients that are simple and inexpensive can give you best results. One such great oil you can use is almond oil. Yes, you heard it right.
Almond oil can offer many benefits, as it contains medicinal properties, Omega-6, Omega-3, high content of Omega-9 fatty acids, Vitamin E and magnesium. One will be surprised to know about this cheap and natural product can actually do!
We may all have questions on exactly how good is almond oil for hair loss. Now let us look about how is almond oil good for hair loss!
The goodness of almond oil for hair loss:
The benefits of almond oil for hair loss have been long known. But in this day and age of chemical treatments, we often neglect this much-loved favorite. Some of the benefits of almond oil include:
Almond oil gives us soft and shiny hair because of the high content of fatty acids and proteins. It penetrates deep into the scalp and nourishes each strand of hair, leading to glossy strength. It is also relatively non-sticky, and can be used without the pressure of washing it off with shampoo immediately.

Almond oil not only repairs hair damage caused by blow dryers, straightening devices and other chemical and mechanical means of hair styling, it also promotes new hair growth by strengthening follicle roots and penetrating deep into the pores of the scalp.

Its high nutrition content includes vitamin E, omega 3 and omega 6 fatty acids, which are extremely beneficial for hair. So next time you turn up your nose at the prospect of oiled hair, keep in mind that a little pain goes a long way in making your hair super soft and super shiny.
Almond oil helps reduce scalp inflammations which are caused by myriad problems like pollution, skin problems, heat, dust and so on. This leads to itching, dandruff, hair fall and sometimes, acne. Almond oil is a natural coolant which spreads itself into a protective layer over your scalp and prevents the roots of the hair from being exposed to these chemicals and pollutants.

Due to the high percentage of fatty acids, almond oil helps in softening the scalp tissues and also increases blood circulation. This leads to reduced hair fall, better hair growth and shiny hair.

Almond oil is one of the lightest hair oils, and it forms a coating around the hair cuticles. This prevents them from being exposed to the pollutants and the harsh chemicals which cause hair to become brittle and damaged. This is why most people prefer almond oil over heavier hair oils like coconut.
Cure Dandruff, Use Almond Oil:

The science behind reduction of dandruff with almond oil is that when we massage our scalp with the oil, we dislodge dandruff, dead cells and then these can be removed easily by a thorough shampoo session. This is almost like digging the soil which accumulates on our scalp and allowing the nutrients of almond oil to enter the pores.

How to use almond oil?

You can use almond oil by oiling your hair overnight, tying it into a tight bun and washing off the remnant with a clarifying shampoo the next day. This helps in getting rid of the loosened dandruff and dead cells as mentioned above.

Not all of us are very keen on oiling our hair and leaving it overnight. So for the more finicky among us, you can always oil your hair with warm almond oil one hour before shampooing. Ensure that the oil does not get onto your clothes by using a shower cap.

Thus the benefits of almond oil are many and most people rely on it to solve their hair problems. So if you are looking for a better alternative to turn your dull and lifeless hair into healthy and shiny locks, try almond oil hair treatment…

Till then take care and keep it stylish!!!!!
http://www.stylecraze.com/articles/almond-oil-to-help-control-hair-...